Expert Kitchen Renovation Services in Vaughan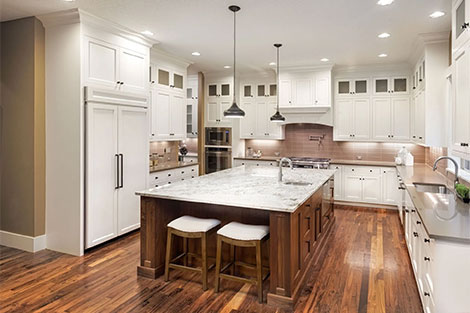 Bring Out Your Inner Gourmet Chef
Are you tired of your outdated and cramped kitchen? Do you want to create a space that's both functional and stylish? At Basements For Less, we offer expert kitchen renovation services in Vaughan that will transform your kitchen into the heart of your home.
Our team of experienced professionals will work with you to create a custom kitchen design in Vaughan that meets your unique needs and style preferences. We offer a range of options for your kitchen renovation project, including cabinets, countertops, flooring, lighting, and more. Whether you're looking for a modern, traditional, or transitional design, we have the expertise to bring your vision to life.
We understand that a kitchen renovation can be a major investment, which is why we offer affordable pricing without sacrificing quality. Our goal is to deliver exceptional results while ensuring your complete satisfaction with every aspect of the project.
At Basements For Less, we also offer eco-friendly options for your Vaughan kitchen renovation project. We use sustainable materials and energy-efficient appliances that are designed to save you money on your utility bills in the long run.
From small updates to full-scale kitchen remodels, Basements For Less has the experience and expertise to create your dream kitchen. Contact us today to schedule a consultation and get started on your kitchen renovation project.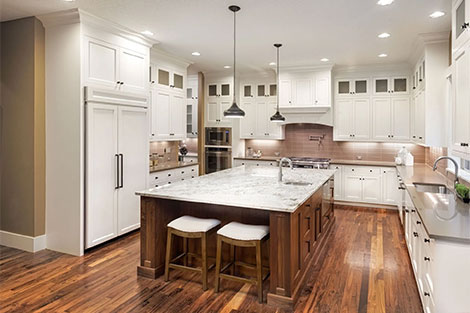 Bring Out Your Inner Gourmet Chef
Basements For Less is experienced on delivering on some of the most amazing kitchens you'll ever come across in the range of renovation companies portfolio's.
Their design expertise and initial approach to any project is to be experienced as the owner and his team boast a level of professionalism that Basements For Less has always stood for.
From start to finish, Basements For Less will work with you to attain the perfect design combined with the practical functionality that every kitchen requires.
Schedule a Free In-Home Estimate
A professional will come to your home to take measurements and discuss your needs
Professionalism & Experience

Professional Assessment
From scheduling an estimate to a phone call prior to discuss your needs in order to come up with the best possible solution for your space.

Competitive Pricing
Basements For Less delivers on superior quality and finishing as well as 25+ years of experience in the business.

Guaranteed satisfaction
We plan for next steps of your project from contract draft to finishes selection to material orders.
We are available M-S 9-8p to chat by email or phone